The Power to Change Your Story – 12 Principles/Steps.For You Never Be The Same
You cannot change your past, but
YOU SURE CAN CHANGE YOUR STORY AND CREATE A NEW FUTURE
 Scientific-Technical Knowledge, People Leadership Skills, Marketing Expertise and Humanitarian Programs
American Aquabiotech, Inc is a continuous sustainable innovation bio-advanced company created to R&D, design, generate, transfer and spread cutting-edge biotechnology and renewable energy profitable solutions! Photos on this page show some of our operating projects-systems.
We research, develop, build, produce and manage our own, as well, customized installations for our partners and clients of complete winning technology for the construction, production, management and marketing of what we know is the best and highest quality products and Leardership technologies that we and you can have.
R&D and High-Tech Expertise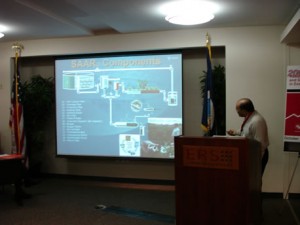 We are specialized in biotech R&D and transfer of high-tech expertise, training and consulting in the areas of renewable energy, environmental-friendly food-biofuels production, integrated aquabioponics-aquafuelponics, total quality leadership business systems and humanitarian programs .
We design, develop and operates successful business-projects through continuous sustainable innovation in the most efficient and profitable way possible!
Green High-Tech for You
American Aquabiotech develops complete green, cutting-edge solutions for construction, industrial parks, and integrated agriculture-aquaculture-green/bio-fuels-biopharma-solar energy agro-businesses.
We are a select group of renowned scientists, geneticists, engineers and successful businesspeople with years of experience in applied genetics, biofuels, total quality leadership programs and agriculture-aquaculture-biofuels projects. We have our own state-of-art technology to be ahead of the competition.
The ebook Algae Color the Future Green of Drs. John Kyndt and Aecio D'Silva is intended for scientists, entrepreneurs, students, engineers, algae growers and investors that are interested in the potential algae have for fuel production, as well as, manufacture of high value chemicals, cosmetics and pharmaceuticals.
Although algae have been thought of as a potential fuel source in the past, it wasn't until the skyrocketing fossil fuel prices in 2008 that this miniscule source of power was taken seriously.
Previously mainly known as "pond scum" and a plague for pool owners and fish farms, algae are now being seen as a promising and emerging investment for future energy sources. In the last two years there have been several announcements of million dollar investments from both private and government sources into the algae for fuel concept.
Think for example of the Exxon-Mobile announcement of a $600 million investment in algae biofuels, and the recent $45 million DOE funding of the National Alliance on Advanced Biofuels and Bioproducts (NAABB) to perform algae-derived fuel research.
With all these million dollar investments and with even the world's largest airplane maker, Boeing, turning its eyes on algae, it is clear that the race to develop the next generation fuel from algae is on.
This publication provides the foundation for a strategy development, based on the industry strength and opportunities, while mitigating its risks and managing threats.
It provides an in-depth analysis of the current algae industry with advice on how to avoid common pitfalls when growing and harvesting algae yourself. It also highlights the emerging opportunities in this exciting field.
Both Drs. Kyndt and D'Silva are renowned scientists and entrepreneurs who  have been actively promoting the potential of using algae for sustainable production of fuel, feed, chemicals and pharmaceuticals in their papers, books, conferences, workshops in many parts of this world.
The authors introduced algae for biofuel research to the Mike Cusanovich' Lab at the University of Arizona. Mike was very supportive of the concept and as a consequence, his lab was one of the driving forces to create the National Alliance for Advanced Biofuels and Bioproducts (NAABB).
Committed to Combat Hunger, Malnutrition, Illiteracy and Poverty
We are committed to develop projects based on investment platforms driven by total quality and sustainable, highly-profitable businesses, as well as, – through our  Aquabioponics Without Borders Program – strategic humanitarian programs with a special focus on combating hunger, malnutrition, illiteracy and poverty in urban and rural communities. Contact us!
Member of Moura Enterprises, American Aquabiotech, Biofuels Revolution, Algae for Biofuels and MyBeloJardim Prof. Aecio D'Silva Group